for some strange reason i am drawn to create stuff today!
2nd post in one day...
maybe it is the rain!
i love these...
i mean i REALLY
love
these flowers.
Lilacs.

Lilacs and hydrangeas are my all time favorites.

both showy flowers.

but lilacs win b/c they fill the air, inside and out of my house,

with such a sweet smell when they are in bloom.

at first, i have such a hard time cutting them b/c

i love looking @ them on the bush.

right now, the rain...did i mention that it has been raining here???
the rain makes it seem like Spring will never come.
but i know it is the rain that nourishes the ground and will make these lilacs, and every other living thing, as beautiful as always--just as He intended even through my grumblings ;)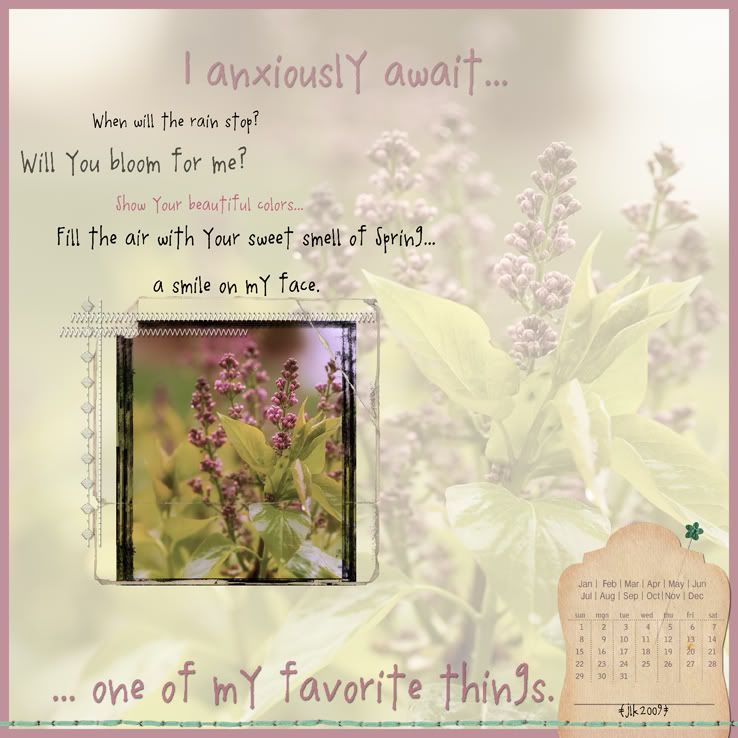 so, today:

* i ran outside

*snapped a few pics of my budding lovelies

* labored over yet another digi page

* will anxiously await their bloom!
*keep cheering for Spring to come!