ha ha...let's face it, the funnies are the best part of paper most days.
and i am in serious need of some kneading, lol!
this is a little bit chaotic, but that is the point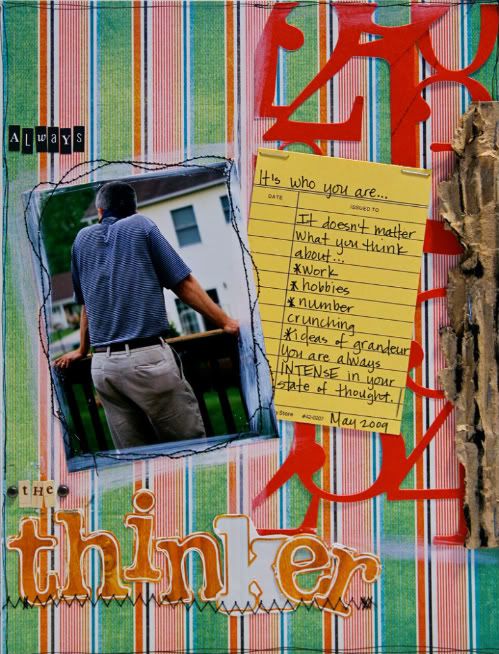 i think that pretty much sums up my hubby's intense thoughts...chaotic. for him. for me.
put a fire in front of him and he could be lost in thought and time for, it seems like, ever.
in doing this LO it made me think of an old Paula Abdul song,
"Opposites Attract"
"...
2 steps forward
3 steps back
we go together cuz opposites attract
and you know
it ain't fiction
it's an actual fact
we go together cuz opp-o-sites attract
"
couldn't have said it better myself, Paula.
when we were dating we
thought
we were alike, but NOOOO way!
i think God brings opposites together to balance one another out.
or throw one another out of whack from time to time! ;)
so, so, so....
summer break is almost here for the kiddos...eek!
time here will be sparse.
life gets a little more rush, rush.
peaceful summer wishes to you all. :)