Long post ahead...not for the faint @ heart or casual skimmers ;)
the only chick who answered my previous post says...
"
undonegirl said...
Personally, I think it's a choice. But I think that sometimes it is a difficult choice, no matter how much you want it. I think it gets easier with age...
i applied a faded process to the pic on the right...loved them both...couldn't choose.
i think God is a fan of scrapbooking.
really.
i didn't have to take these pix in order to construct this LO. had them.
i didn't have to go out and buy new supplies. had them.
nope! He had it all there waiting for me.
Thank you!!! :D
i chose not to share the details of what gets to me.
i just chose to share God. that's enough.
in other life stuff.
storms have been raging here. there have even been tornado warnings!
weird monsoon like rain. humid. rare sightings of that big ball of fire commonly
known as the Sun!
i captured this pic b/t storms one day.
i am sure my neighbors think i am odd for running outside with my camera from time to time. ;)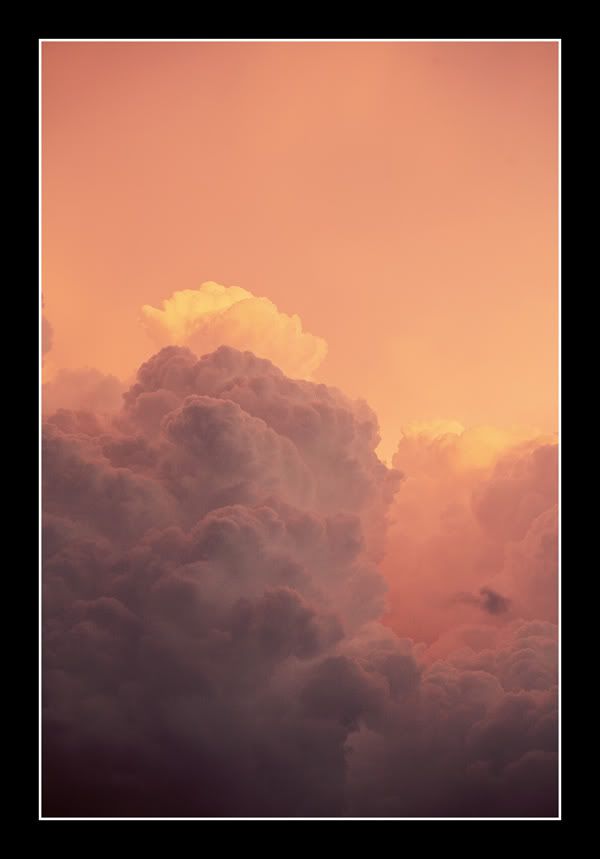 it kinda looked like a stairway to Heaven to me.
and yes, the little puppy pooper got her first haircut.
she hangs her head in shame.
i like it. she was getting a little afro-esque for my taste in a Janis Joplin kind of way.
not very endearing. i have decided her new name is now Kiki Rodriguez!
no reason. just came to me one day.
i am off, off, off to the beach next Friday!!!! yippeeeeee!
i hope that big ball of fire is there!
not b/c i want a tan. this rain is de-press-ing. a tan can be the perk, tho ;)
and getting away with my family. seeing my husband regulary for more than 5-15 minutes...that will be nice.
if you endured this post- thank you, thank you!
have a wonderful summer!!!!